Sculptra® Aesthetic is unlike any other injectable filler we offer at 7Q Spa Laser & Aesthetics Center. This injectable ⏤ also known as Poly-L-lactic acid ⏤ is considered a bio-stimulator that promotes collagen production. With a variety of uses like replacing lost facial volume, non-surgical butt augmentations, and correction of the hip dips, this collagen boosting injection has become increasingly popular in recent years.
As our faces age, they lose volume, and develop a lax quality which contributes to the formation of wrinkles. This facial laxity is largely due to the decline in natural collagen production as we age. This is the first injectable that has been approved by the FDA to effectively replace lost collagen as we age.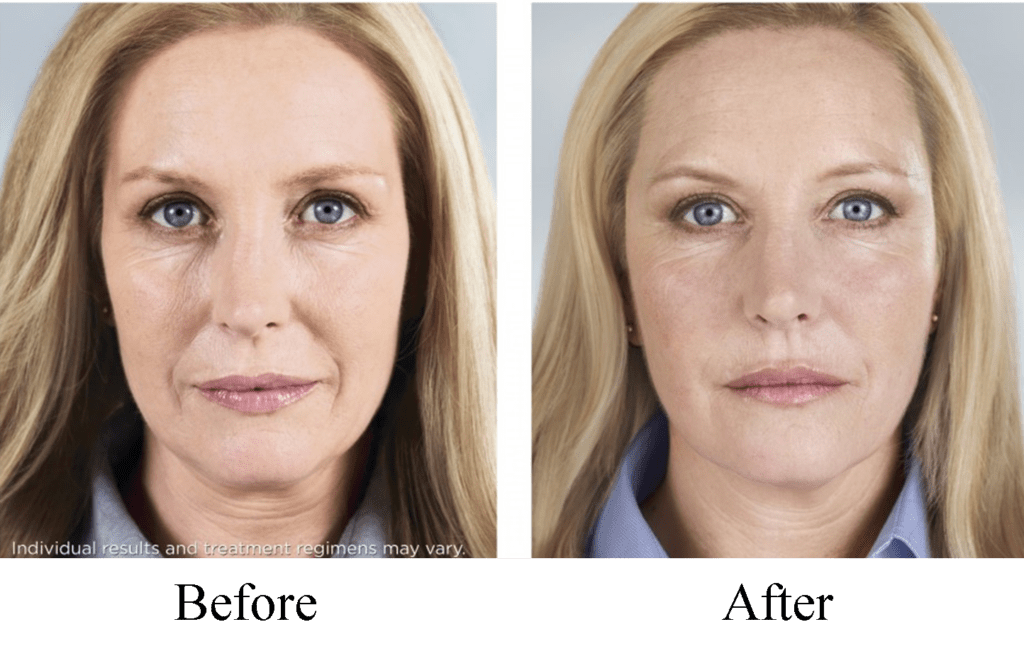 Ready to book an appointment for Sculptra Aesthetic®?
They are all different! Sculptra Aesthetic® is a bio-stimulatory injectable that has been FDA approved to treat lost collagen within the body. Results from Sculptra® appear 4-8 weeks from your treatment date and will contain you to build over 2 years. Some patients may require multiple sessions or vials. 
Fillers that are used for treatments like lip or under eye filler are hyaluronic acid gel fillers that last 6-12 months. The results of a hyaluronic acid filler treatment will typically be seen immediately. 
Yes! The combination of PDO Threads and Sculptra® treatments will not only help lift loose skin, it will help replace volume lost from aging. 
In many cases, the natural process of aging will inhibit facial volume loss through collagen depletion. This products natural collagen stimulating properties help replace lost volume and promote new collagen growth for patients of all ages and with a variety of concerns.
This collage stimulating injectable can treat acne scars, dimpling, crepey skin, and other textural issues. 
Butt augmentations and butt lifts
Chin
Hip Dips
Hollows or skin depressions, such as acne scars or sunken cheeks
Marionette lines 
Nasolabial folds / Smile Lines 
Treatment of cellulite
Treatment of elbow, knee and chest wrinkles
Increases volume in the buttocks
Increases volume in the face
Natural results 
Non-surgical treatment
No downtime
Longevity ⏤ lasting 2-4 years
Promotes natural collagen stimulation
Restores natural contours and face shape